Web Hosting Made Easy
Prices starting as low as $4.95! All the features you expect from a premium hosting company, including unlimited email addresses, web mail, browser based control panel, CGI, Perl, PHP, Java, Shell Access, MS Frontpage™ Extensions, Unlimited MySQL Databases, Unlimited Sub-Domains, Web Based Statistics, and much, much more.
Personal and Business Hosting Packages Available!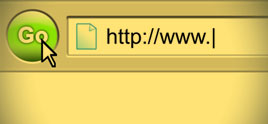 Highlights
Prices Start at $4.95!

All the features you expect from a modern hosting company at amazing prices.

Free Domain Name!

Free .com, .net, .org, .us, .biz, .info, .ws domain with your hosting purchase!

Free Setup

Unlike many other web hosting companies, Kingsley Hosting does not charge a setup fee.

Service and Support

Whether you're new to hosting or an old hand, we're here to help you get the most out of your site.